ASBO Magazine: our flagship project.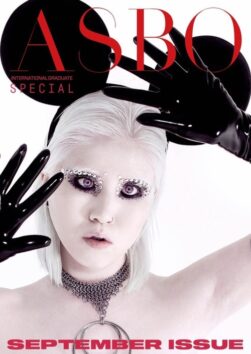 Davide Wheller, founder of Disorder magazine, launched ASBO in 2017. The publication has since grown to become an international print culture publication, with a difference. We strive to involve as many unestablished, young creatives as possible. Showcasing their works, dreams and ideas with a global audience.
We place talented yet disadvantaged creators on a pedestal alongside well known brands and public figures. Beneficiaries of our projects have gone on to work for companies such as; Vogue, Grazia, Channel 4 and many others.
Hundreds of thousands of young creatives across the UK posses incredible talent for all forms of media work. However, many of these people struggle to demonstrate their potential within the UK's formal education system. In some cases, people are prevented from pursuing their dream career by discriminatory organisations.
The D Foundation was founded to ensure that everyone has a fair chance to partake in this incredible industry.
To get involved, or for information on upcoming projects, feel free to get in touch with Chief of Operations,
Davide Wheller: davide@thedfoundation.com